Version: 2.3.3
What is Aperture?​
The FluxNinja Aperture project, an open source Intelligent Load Management platform that seamlessly integrates into any tech stack. This innovative platform is built to empower developers, platform engineers, and reliability engineers, providing them with an advanced control mechanism dovetailed with an observability layer. Aperture streamlines the task of handling diverse traffic load intensities, spanning from low throughput instances to conditions necessitating web-scale capacities.
Aperture's cutting-edge features enable teams to effortlessly implement intelligent load management strategies, ensuring optimal performance and maximal infrastructure utilization optimal end-user experience, even during service failures. This versatility and resilience apply across all types of systems, including monolithic architectures and distributed microservices environments.
⚙️ Load management capabilities​
Aperture offers a suite of intelligent load management capabilities that are applicable to a wide range of cloud-native applications. These capabilities ensure the reliability and stability of applications, and include:
🛠️ How it works​
Load management, at its core, consists of a control loop that observes, analyzes, and actuates workloads to ensure the stability and reliability of cloud-native applications.
This control loop is pivotal in both flow control and auto-scaling use cases. In flow control, the loop manages workloads to maintain the system within its capacity. In auto-scaling scenarios, the control loop adjusts resource allocation in response to demand and performance fluctuations.
During the observation phase, an in-built telemetry system continuously monitors service performance and request attributes, allowing the agent and controller to make informed decisions about request handling and workload prioritization.
The analysis and actuation phases use Declarative policies that facilitates teams in defining responses to different situations, such as deviations from service-level objectives.
When defining a policy, these are some key components to consider: Control Point → Needed to guide flow control based decisions. Selector → Needed to select the flow that the policy should consider. Classifier. → Create additional Flow Labels based on request metadata, collectively enriching the policy's operational capability.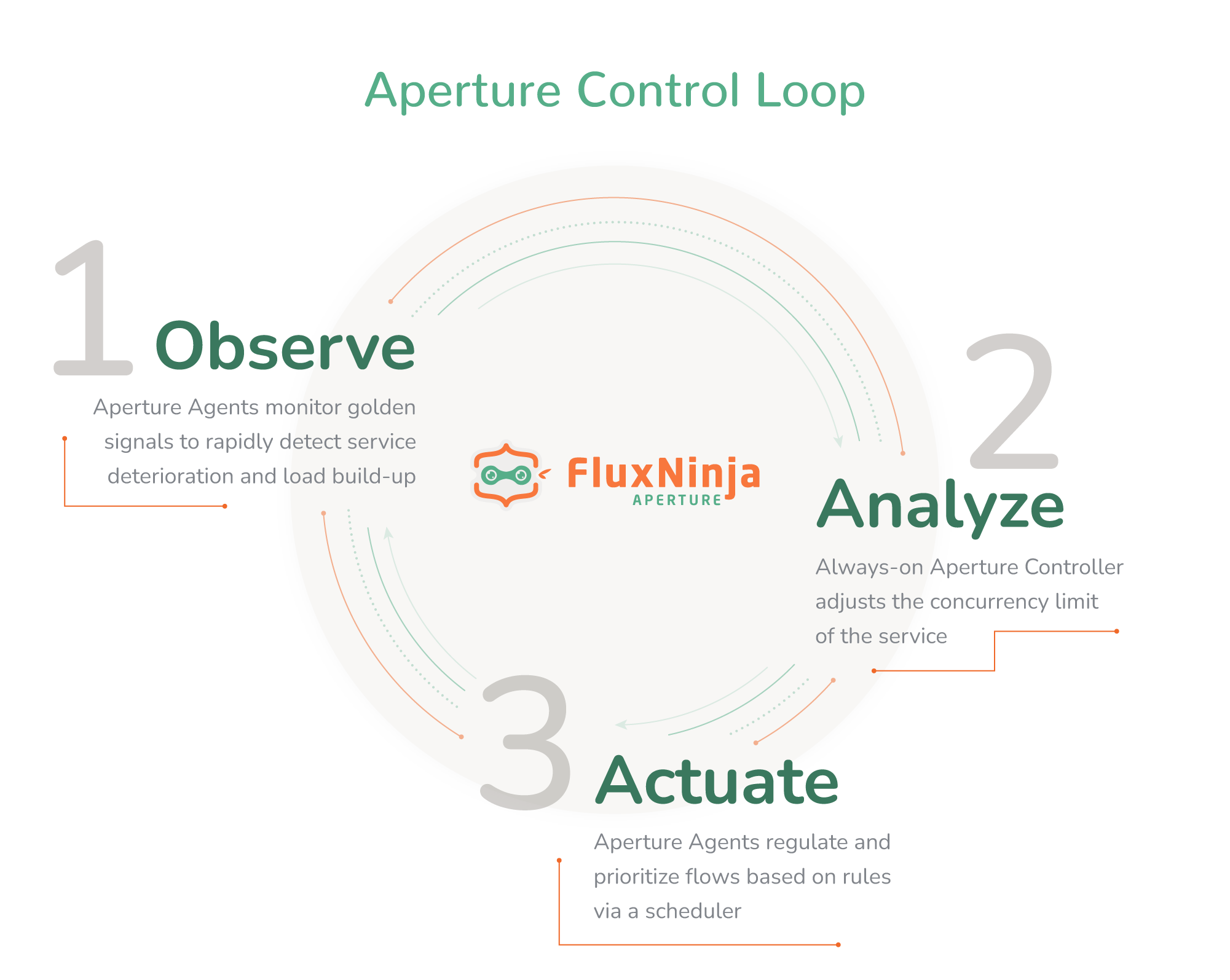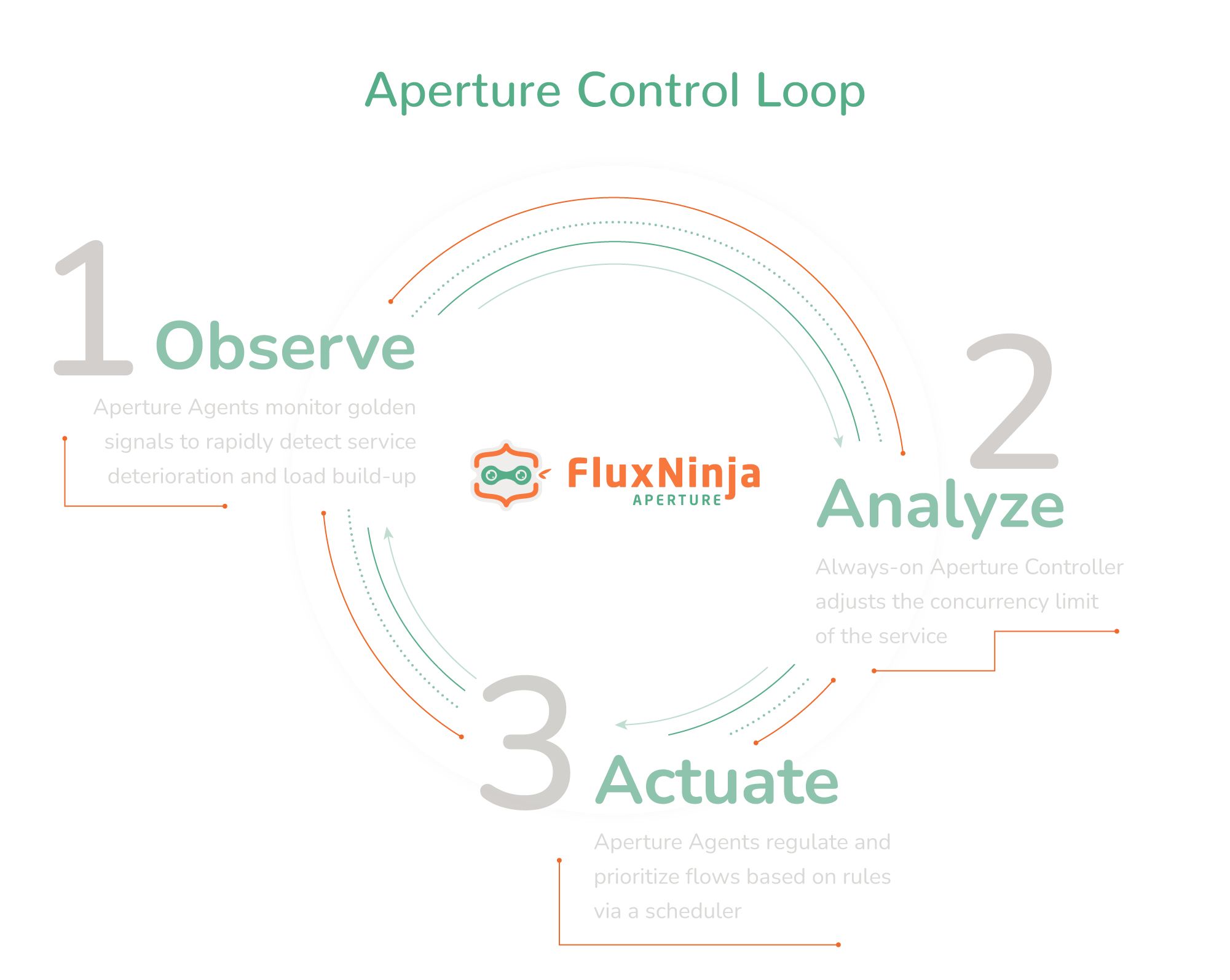 ✨ Get started​
For a deeper understanding of how Aperture interacts with applications and its various integral components, explore the Architecture section.
📖 Learn​
The Concepts section provides detailed insights into essential elements of Aperture and Aperture policies, offering a comprehensive understanding of their key components.
Additional Support​
Navigating Aperture's capabilities might bring up questions, and we understand that. Don't hesitate to engage with us for any queries or clarifications. We are here to assist and ensure that your experience with Aperture is smooth and beneficial.
💬 Consult with an expert | 👥 Join our Slack Community | ✉️ Email: support@fluxninja.com